Introducing the Invisalign System
21/06/2019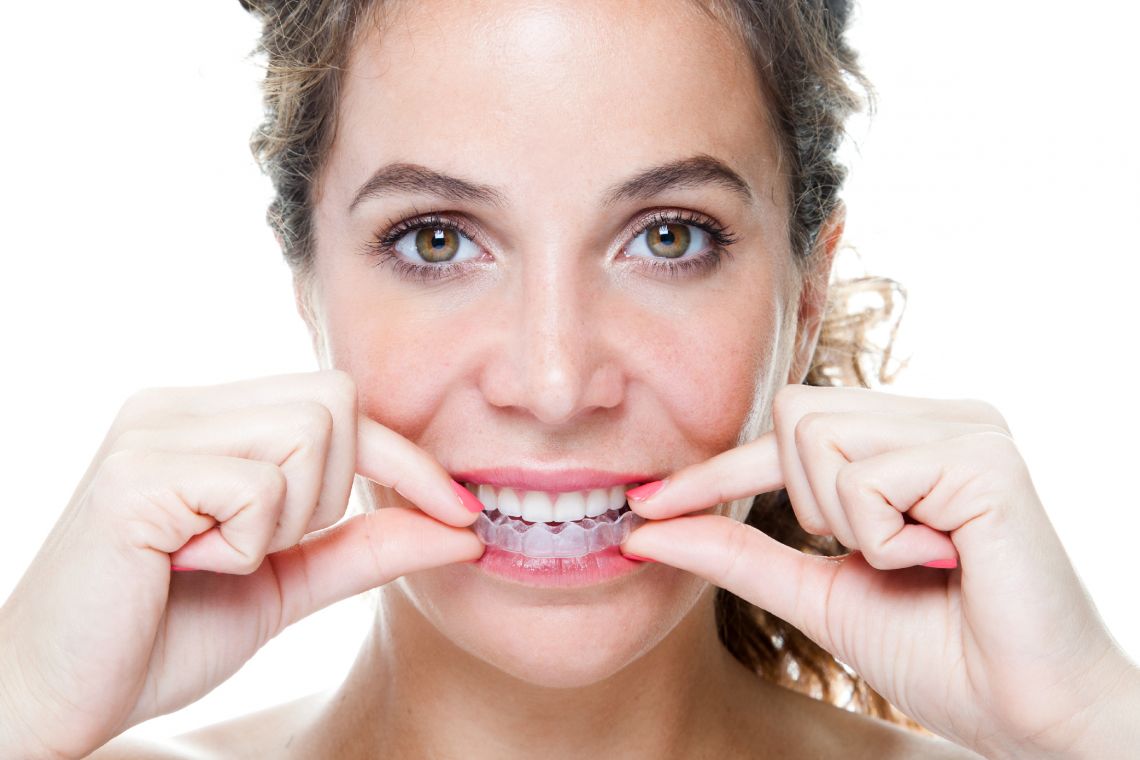 Looking for a straighter smile?
The Invisalign System is a pioneering teeth straightening treatment that uses barely-there, clear aligners to achieve your new smile. It has helped over 5 million people around the world already – will you be next?
Associate Dental Surgeon, Dr Gurpreet Tiwana is our resident Invisalign expert. Find out more about the treatment below to see if it's what you're looking for.
Achieving a new smile in as little as 6 months is life changing, says Dr Gurpreet Tiwana. The great thing about Invisalign is how discreet it is - most people won't even notice you're undergoing the straightening treatment!
How to get started with Invisalign
During an initial fact-finding appointment, you will be able to discuss your concerns and smile-goal with Gurpreet to find the best solution. Depending on the complexity of your concerns, Gurpreet may also discuss possible orthodontic or prosthetic solutions, in conjunction with Invisalign treatment.
If Invisalign is the most appropriate solution, you will be able to walk away with all of the information you need; costs, timings and a treatment plan overview - to decide how you would like to proceed.
Once you have decided to proceed with the Invisalign System, your next half hour appointment with Gurpreet will involve taking impressions and photographs which are used to create your personal ClinCheck® 3D treatment plan. The ClinCheck® shows you a virtual, computer generated mock-up of your straightening plan and of course, the end result. With your ClinCheck® 3D treatment plan agreed, your set of clear aligners will be made and will be ready for your first fitting in around 2 weeks.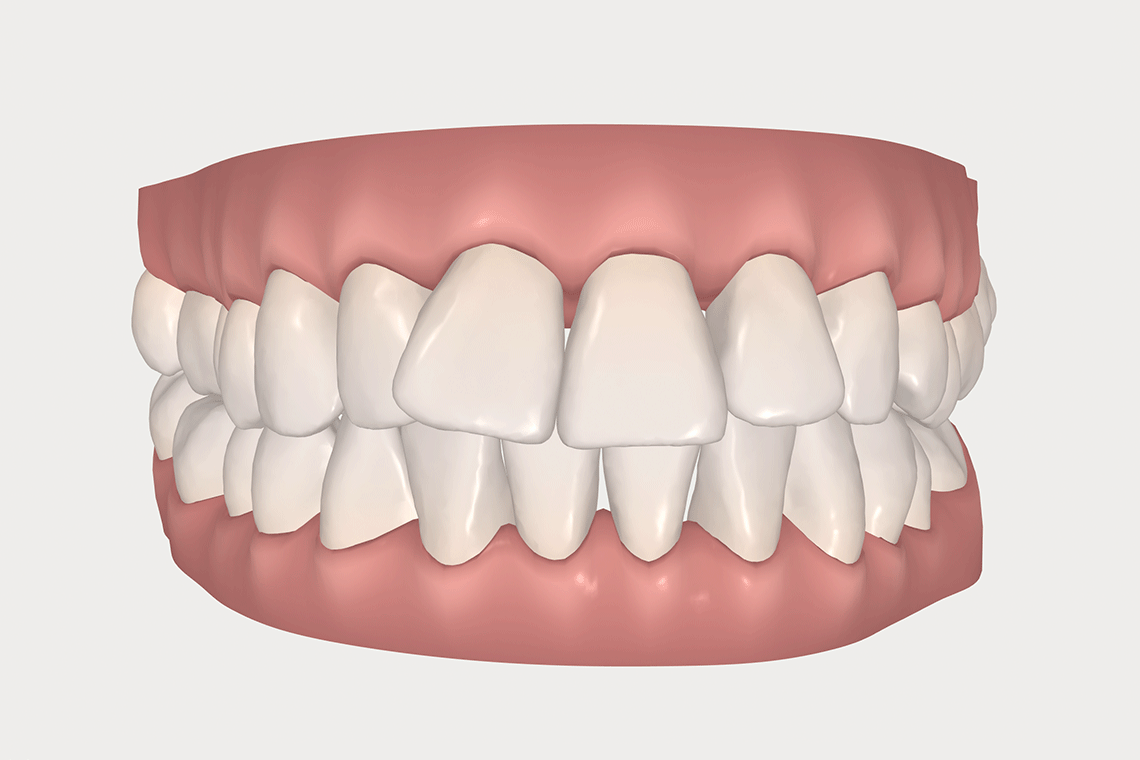 ClinCheck® 3D treatment plan showing the straightening process and final result of Invisalign treatment
The treatment process
With your aligners ready, you will then embark on the treatment plan. The length of your treatment plan will depend on the complexity of straightening required, and on your commitment to wearing your aligners. Throughout your treatment plan, you will need to wear each aligner for 22hours per day, every day, for 2 weeks – and only remove it to eat, drink and clean your teeth.
Whilst each patient's Invisalign plan will vary, the average treatment period is around 7-12 months. The more committed a patient is to wearing their aligners, the more efficient the straightening will be, says Gurpreet.
Throughout your Invisalign treatment, you will have appointments with Gurpreet every 6 weeks to check on your progress and to provide you with the next set of 3 trays. Each tray makes tiny but significant changes to your teeth, slowly creating a new straight smile, so it's very important to wear the aligners and keep the treatment plan on track.
As well as wearing the trays for 22hours a day, it is very important to maintain excellent dental hygiene throughout the Invisalign treatment. Wearing the trays can give bacteria the perfect environment to attack your teeth, so regular brushing and interdental cleaning is vital to ensure the long-term health of your teeth and gums are maintained. We would strongly recommend a regular hygienist appointment during your treatment to support your on-going dental hygiene routine.
Post treatment maintenance
At the end of your treatment plan, with your new smile achieved, you will move onto the maintenance phase. Having moved position, your teeth now need some further support to become stable in their new position, which is done with a retainer. Most patients opt for a thin, clear strong retainer worn for 6 months – alternatively there is an option for a retainer to be permanently fixed behind the front 4-6 teeth. Gurpreet will discuss the most appropriate retainer option with you during your ClinCheck®.
The retainer is a very important part of the treatment plan. Having worn aligners for several months, the retainer will continue to be a discreet part of your daily life, working hard to maintain your new smile, says Gurpreet.
Whitening - the finishing touch for your new smile!
With your new, straight smile we often find patients like to add a whitening treatment to make the most of their new smile. Within just a few days of using the Boutique at-home whitening kit, your new smile will be whiter and brighter too!
If you think Invisalign sounds like the treatment for you, call our friendly reception team on 01428 723179 to make your initial appointment with Gurpreet.