My race - my pace!
05/05/2019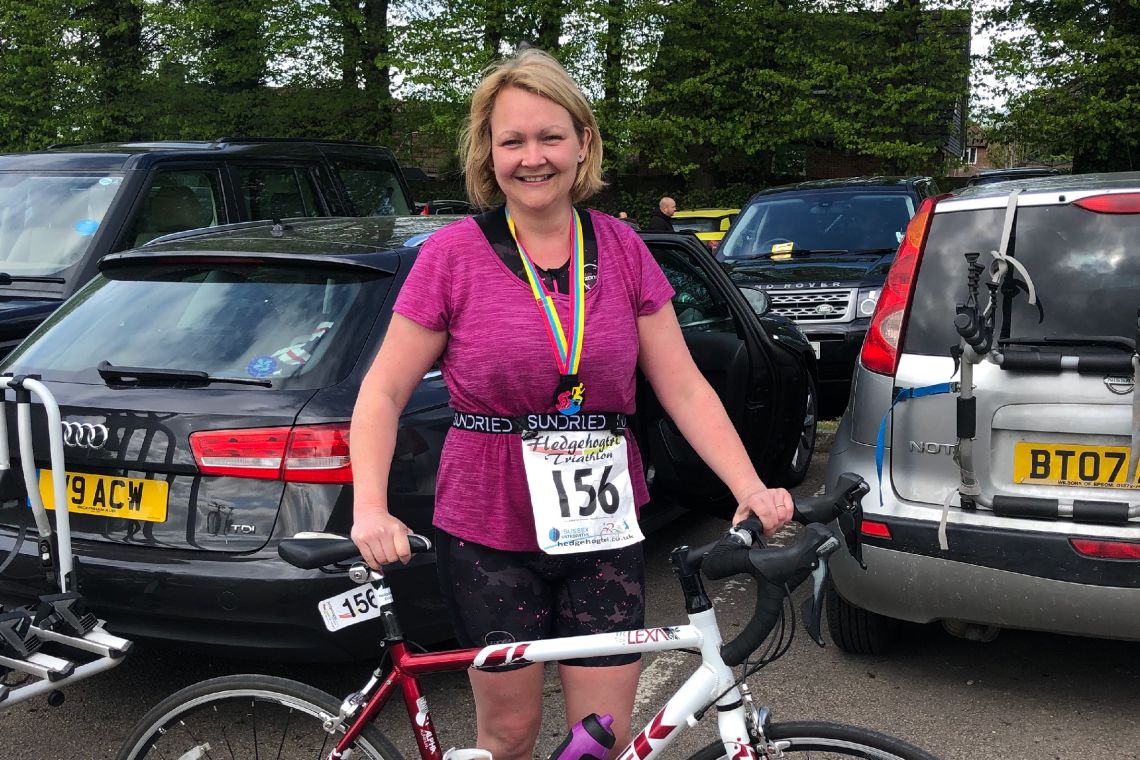 At the end of last year, over a few drinks with a friend, Anna decided that one of her bucket list tasks for 2019 was to complete her first triathlon. With the hockey season coming to an end and having signed up to take part in the Uckfield Spring Super Sprint Triathlon on 28th April, Anna began her training.
Super Sprint
A Super Sprint Triathlon includes: 200m swim, 10.5km bike and 1.75km run, which according to those in the know makes it the ideal first triathlon for beginners.
Anna is an avid hockey player, so had a good fitness level, however combining a swim, bike and run required not only additional fitness but also some extra equipment.
The great thing about a Super Sprint Triathlon is that you don't have to have top of the range equipment to take part, said Anna. I decided to buy a new bike, as I like to give myself the best chance of being prepared, but at the Uckfield event there were people taking part on all styles of bikes from the latest titanium road bikes to a mountain bike. 
Swim preparation
As well as training on her new bike and racking up the running miles, Anna decided to prepare for the swim by attending Swimfit at Old Thorns which is a water based bootcamp to improve fitness and strength. After a gruelling first session, Anna's instructor was surprised to see her come back for more punishment – he obviously didn't know Anna very well!

Training buddy
Making the most of the triathlon, Anna and her partner-in-training Sonia made a weekend out of it and stayed in a B&B nearby the night before.
Enjoying any kind of exercise is as much about the physical activity as it is about the mental benefits, and having a triathlon buddy to train with, giggle with and support you on the day certainly made the whole experience even more enjoyable. Anna shared.
Anna's dedication to her training certainly paid off as on the day, not only did she finish 2nd overall in the Super Sprint, she was 1st in her age category – achieving a very impressive time of 47min 45seconds.
I knew I could do the triathlon; each element was manageable on its own. It was combining them on the day, the transitions, running in a triathlon suit and no socks – that was the mental battle. I loved every minute of it and am so pleased with my time. In the lead up, a good friend said to me 'Remember: my race – my pace' and I found myself repeating that as a mantra which really helped me. Anna, first-time triathlete!
Chatting to Anna after the triathlon, she was positively glowing having completed her first triathlon – so much so that she has already signed up for the next one in September. She's now on a mission to get some of the other Oak Lodge team to join her!