A sprinkle of fairy dust
11/07/2019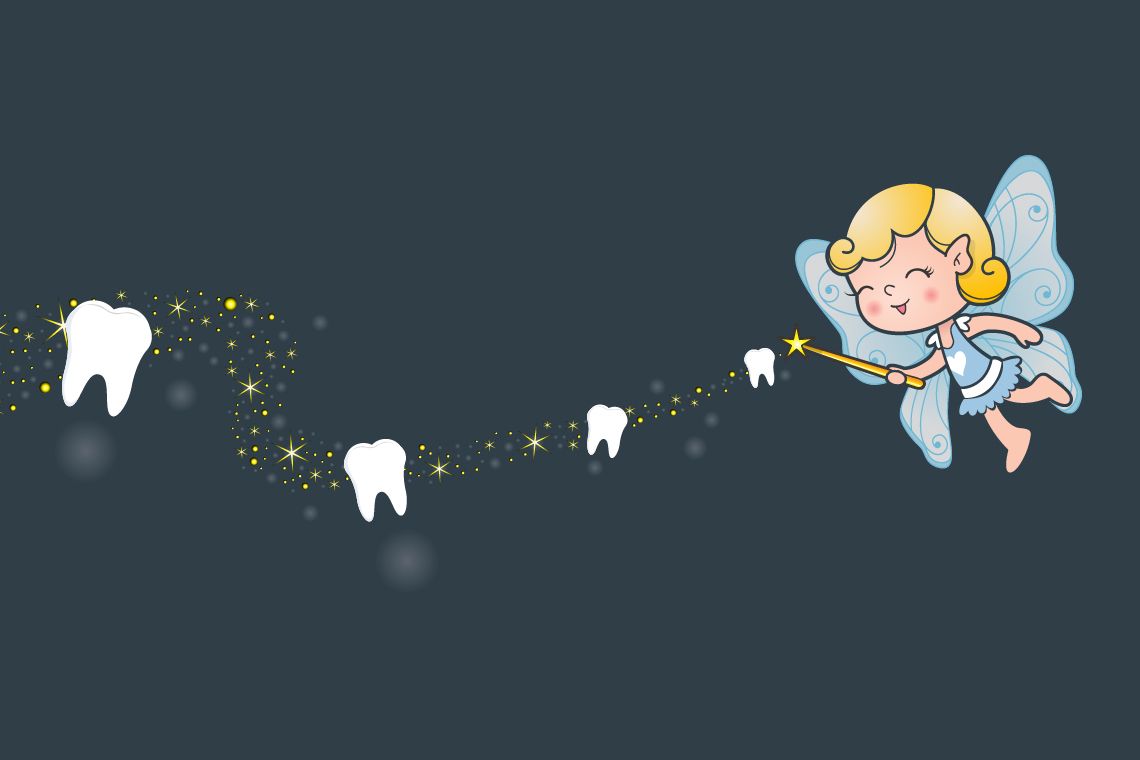 Losing a tooth, whether it falls out naturally or needs to be extracted at the dentist, can be an upsetting time for a child. So a visit from the tooth fairy can make it an exciting and magical time.
 
There are lots of ways to add a little magic to this special moment, here are some of our favourites.
Make a special tooth fairy pouch
Children's teeth can be tiny when they fall out, so losing them under the pillow could be a problem. Why not make and decorate a special envelope or little box with your child, which will keep the tooth safe until the tooth fairy visits. If you're feeling really creative, why not try making a pillow to keep the tooth safe!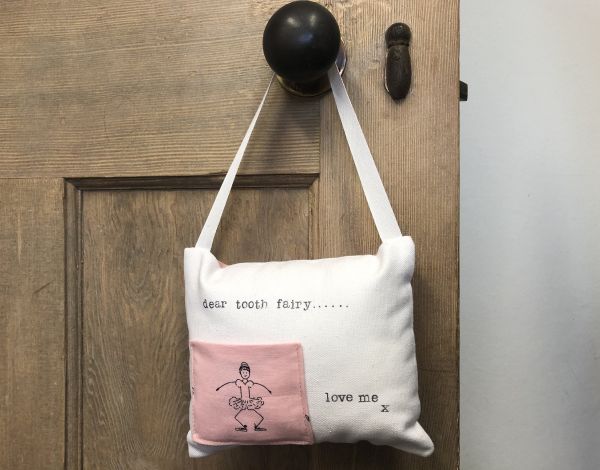 Write a note to the tooth fairy
Many children like to write a note to the tooth fairy. Perhaps sharing the story of how their tooth fell out or asking the tooth fairy questions. Help your little one to write a note and decorate with sparkles and bright colours.
 
Our Office Manager Jo shared a letter that her daughter wrote to the tooth fairy over 20 years ago – isn't it lovely!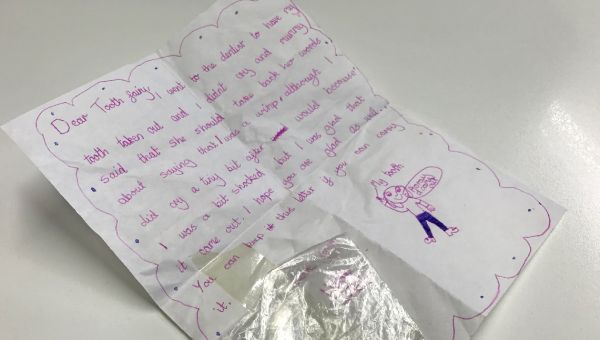 Make a keepsake journal
Visits from the tooth fairy make lovely memories. Some children can be as young as 4 when they start to lose their teeth, so making a journal is a great way to store each visit. Let your child choose a small notebook which you can then decorate together, with each tooth your child can write a note to the tooth fairy – and the tooth fairy can even write a special message back when they collect the tooth!
Sparkly white teeth are the tooth fairy's favourite ones!
The tooth fairy loves nothing more than collecting little teeth that have been well looked after. No matter how young your child is, getting into great oral hygiene habits early will set them up for later life. Our Acorn Club is designed to provide tailored care for your child's teeth and gums, from birth to 18.
Find out more about the Acorn Club and how your under 12s can benefit from free* checkups and hygienist visits, here.
 
 
*Membership of the Acorn Club is dependent on at least one related adult joining the practice as a regularly attending patient.