Uniform? Shoes? Stationery? Dental Check-up?
05/09/2019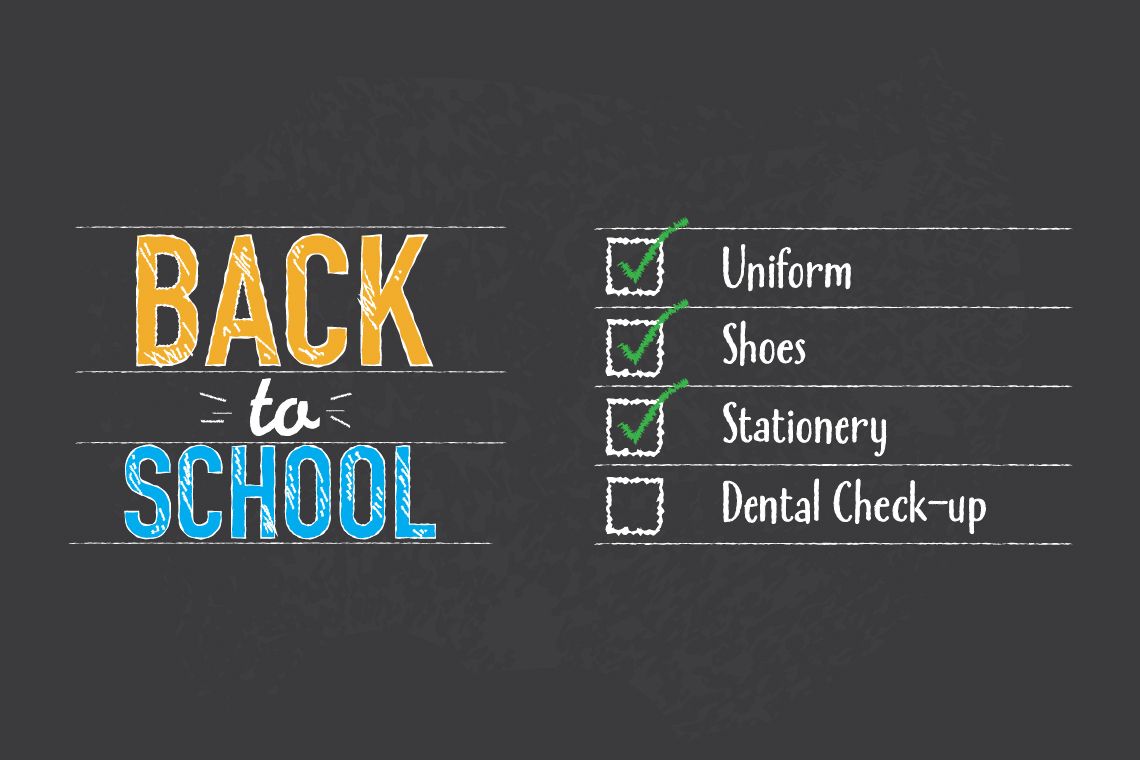 Great oral health starts in childhood. Educating and encouraging your children to develop good, regular habits will last a lifetime and can help to prevent problems later in life.
 
With late nights and endless requests for snacks and ice creams, it's easy for good habits to slip when it comes to school holidays. To help get back into a good routine, start with a check-up – why not make it a family thing and book everyone in!
The benefits of regular check-ups
When it comes to children's teeth, we know it can feel like an uphill battle – those 2 minutes of brushing can feel like a lifetime! During your child's check-up, your dentist will provide practical advice and tips to maintain good oral health, as well as help to educate the whole family on preventive and educational care.
 
As a registered patient of Oak Lodge, your under 12s are eligible to join our Acorn Club and benefit from FREE check-ups and hygienist appointments. If your family members are between 12-18, we offer great value membership from £4 per month, which includes emergency dental care. Joining the Acorn Club is a great way to plan and budget for regular dental care.
 
Dr Bolton and Dr Tiwana are both very experienced with children's dental care and will be able to put your child at ease during their check-up – in fact, most of our young patients enjoy their check-ups and love to find out all about their teeth and gums.
 
Find out more about the Acorn Club
Top tips for children's dental health
Minimise sugary drinks and snacks, particularly between meals
Replace dried fruit with fresh fruit as a sweet treat
Brush for 2 minutes morning and night. Until a child is 4 - 5 years old, we recommend supervised brushing
Take your child for regular check-ups, usually every 6 months
Book your appointment today
Book your check-up today and get another tick on your to-do list! Call our friendly reception team on 01428 723179 or book your appointment online. We're open 5 days a week with appointments available between 8.30am – 5.15pm, so you can even fit in your check-up after school.