It's British Sandwich Week!
21/05/2019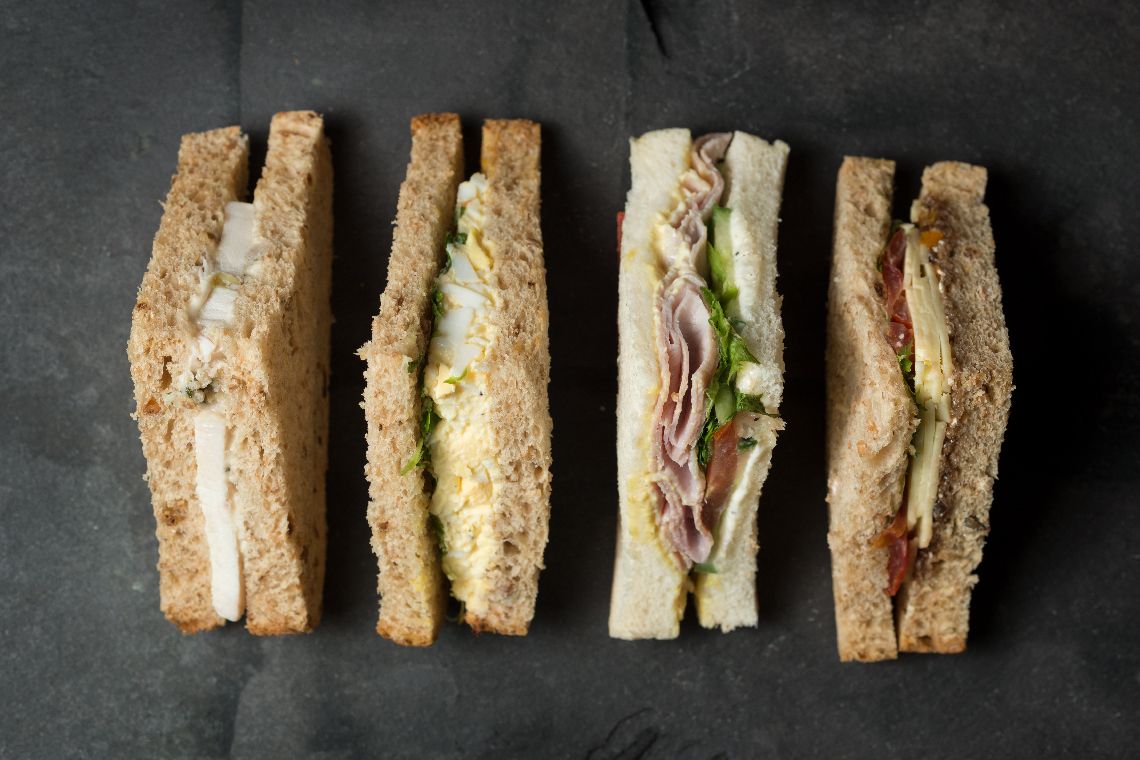 Food to go
British Sandwich Week celebrates the ultimate 'food to go' during 19th– 26th May 2019. Whether you start your day with a bacon buttie or finish it with a cheese toastie, the sandwich is a versatile and ever-popular choice.
The sandwich is considered one of the most iconic British culinary inventions, having been invented by the 4th Earl of Sandwich, John Montagu, in 1762. He was well known for his love of gambling and didn't want to have to leave the table, so he asked for his food to be prepared so that he could eat it at the table. He was presented with slices of meat between two pieces of bread – no need for utensils and he could eat with one hand – allowing him to continue playing. His friends soon followed, ordering 'the same as Sandwich', which was then shortened to the sandwich.
Despite the rise in popularity of sushi, noodles, soups and wraps, the humble sandwich remains one of the most popular choices for lunch. The Oak Lodge team are no exception, often tucking into their favourite between appointments. Read their sandwich stories below if you are in need of lunchtime inspiration!
Dr. Phil Bolton, Principal Dental Surgeon
Phil's sandwich of choice is a chicken salad, with bacon, lettuce and a dash of mayonnaise on brown bread – which he'd love to share with his brother on the top of a small hill in Curryane, County Mayo.

Christine Bolton, Practice Manager
Christine's favourite sandwich is creamy brie, bacon and cranberry on brown sourdough, shared with her mum on the beautiful beach of English Harbour in Antigua.

Abi Angear, Patient Co-ordinator
Abi's sandwich has a festive theme! When the post-Christmas lunch hunger pangs start to kick in, Abi's Uncle makes her a 'Christmas sandwich' – it's never the same as the year before and there is always something a little random in there, like Brussel sprouts, bread sauce or grapes! One day, Abi would like to eat her Christmas sandwich in a log cabin in Lapland with her family.
Debbie Lucas, Dental Nurse
After much thought, Debbie decided that her favourite sandwich in the whole world has to be the fresh crab sandwich enjoyed with her husband at a wine bar in Padstow called Bin 2. It's served on freshly baked granary bread from Rick Stein's bakery, bursting with freshly caught crab and eaten by the harbour overlooking the fabulous Camel estuary…and all washed down with a chilled glass of Viognier.  
Jo Newsham, Office Manager
When Jo visited her daughter in New York, they went to a deli for a traditional New York sandwich. Their feast of a sandwich made with sough dough bread, melted gruyere cheese, chopped mushrooms, tomatoes and gherkin – wow talk about gooey!
 

Having read all of these lovely sandwich stories, it's no wonder the humble sandwich is such a popular choice!
Source: British Sandwich Association