0% finance is now available on Invisalign
29/08/2019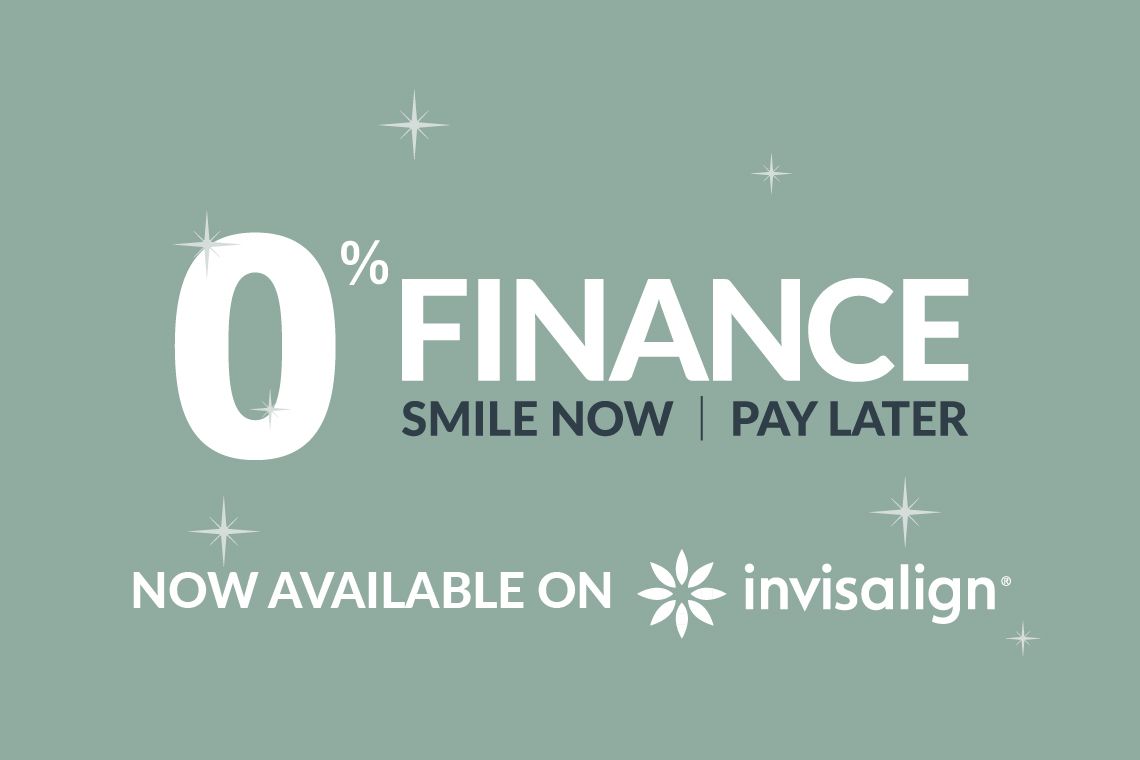 The Invisalign system is a pioneering teeth straightening treatment that uses barely-there, clear aligners – so discreet, most people won't even notice!
 
'Whilst each patient's Invisalign plan will vary, the average treatment period is around 7-12 months,' says Dr Gurpreet Tiwana, Oak Lodge's resident Invisalign expert.
 
Throughout your Invisalign treatment, you will have appointments with Gurpreet every 6 weeks to check on your progress and to provide you with the next set of 3 aligners. Each aligner makes tiny but significant changes to your teeth, slowly creating a new straight smile.
Choose your repayment period
Our 0% finance scheme is available to help you achieve the smile you've always longed for. With our quick and easy application process, you can choose a repayment period between 3 – 10 months, allowing you to get started with your Invisalign treatment straight away.
Book your free initial consultation now
If you have been considering the straightening treatment, book a 30-minute consultation with Dr Gurpreet Tiwana to discuss your concerns and smile goals.
Following your consultation, our friendly reception team will be on hand to discuss 0% finance options to allow you to spread the cost of your treatment.
  
Invisalign treatment is available from £3500, which includes 3 sets of custom-made Vivera Retainers for your post-treatment maintenance. To find out more about the Invisalign treatment before your appointment, click here.
To book your consultation, please call 01428 723179.