Hygienists – your secret weapon to great oral health!
23/10/2018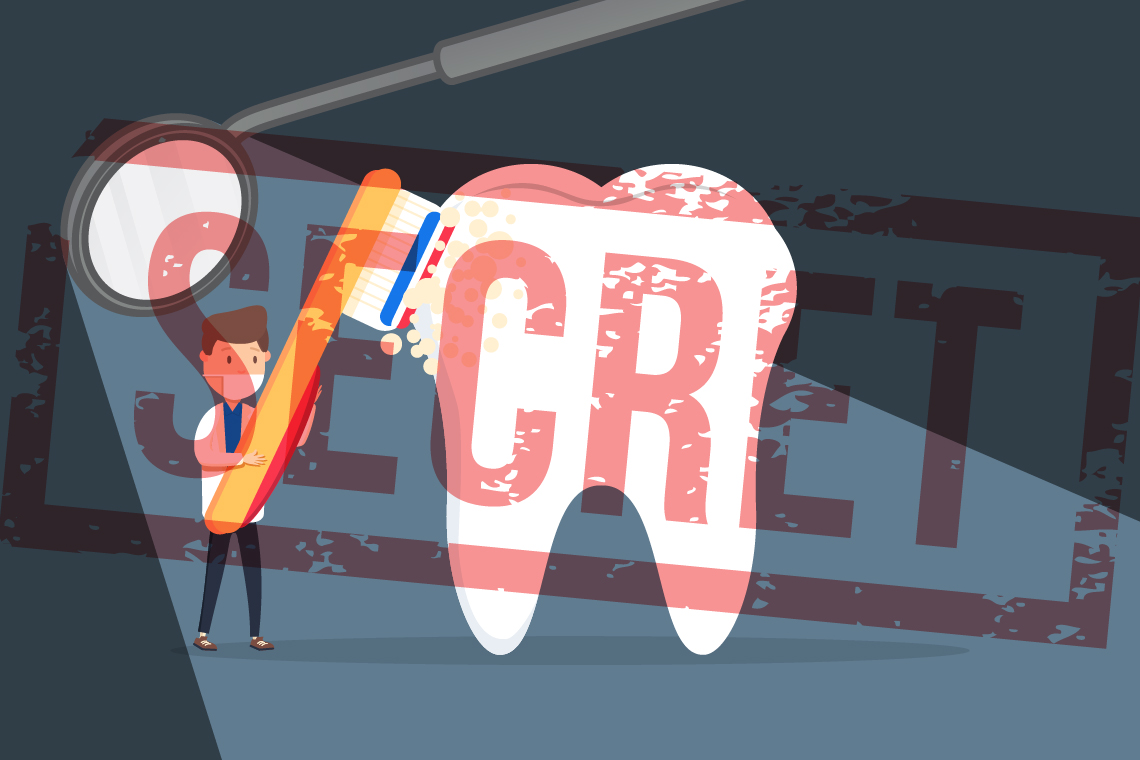 The perfect combination for a winning smile!
At Oak Lodge, we believe that routine dental care to maintain your smile and minimise the need for treatment is best for our patients. Whilst most people are aware of the benefits of seeing a dentist, surprisingly many are yet to discover the advantages of combining routine dental exams with regular visits to the hygienist.
 
Our hygienists work hand in hand with the dentist - think of them together as your team of dental experts. Your regular appointment with the hygienist will last 30 minutes (after an initial first appointment of 45 minutes), providing you with the time to discuss your dental history, concerns and needs. With an in-depth understanding of your needs and your lifestyle, you'll be surprised at how much the hygienist can tell by looking in your mouth. It's likely that they will even be able to tell how you hold your toothbrush and whether you are right or left handed!

Hygienist appointments: what's involved?
Having gained a good understanding of your dental history, the hygienist will move on to checking and cleaning your teeth. Each visit is personalised to your needs and your dental hygiene concerns. However your hygienist will always assess your gums and soft tissue, then gently remove any plaque which may have built up on and inbetween the teeth, and finish with a clean and polish.

Top tips for the perfect daily dental hygiene routine!
During your appointment, your hygienist will be able to provide you with lots of information, tips and tricks to improve your dental health. Making small tweaks to your routine can make the world of difference to not only your day to day oral health, but also to the desire to keep your teeth healthy for a lifetime.
 
For example, did you know that you don't have to do your interdental cleaning at the same time as cleaning your teeth? Whether you choose to use dental floss or an interdental brush, if you're pushed for time in the morning rush or find it difficult to remember to do it before bedtime, why not do it whilst enjoying your favourite TV show during the evening?
Frequently asked Dental Hygiene questions:
For more top tips, explore our Hygienist FAQs below for more information on how you can improve your dental health:
Q: How often should I see my Hygienist?
A: Your hygienist will advise you on the best timings for your treatment, based on your dental health needs. Usually, we recommend a 6-month appointment interval. If your dental routine has slipped a bit (it happens to us all) we may recommend more frequent appointments to get you back on track!
Q: Why should I see a hygienist if I'm having regular dental exams?
A: Our hygienists work together with your dentist to provide enhanced preventative dental health care to maintain good oral health, and can provide more in-depth information during a longer 30 minute appointment, to help you improve your dental routine and cleaning techniques between visits. A visit to the hygienist can also be a great way to remove stains and have an expert clean between visits to the dentist, whether as a regular spring clean or prior to a special occasion
Q: I've not see the hygienist before, will it hurt?
A: Seeing one of our hygienists will be a positive experience, but there can be some discomfort during parts of the appointment depending on the extent of the cleaning required. However, we would say it can be uncomfortable momentarily, rather than painful. Of course, as with any treatment, if at any point during the appointment if you are uncomfortable please let your hygienist know so that they can adjust the treatment.
Q: What should I be using to clean in between my teeth?
A: There are many products available for cleaning in between your teeth (your hygienist may refer to this as interdental cleaning). During your appointment, your hygienist will be able to advise on the best products to use based on your needs. 
 
At Oak Lodge, we stock a variety of interdental products from the Tepe Interdental Brush to the Oral B Super Floss - pop in anytime to talk to our team about the right option for you and to stock up in between appointments.
If you'd like to find out more about our hygienist services or would like to make an appointment, please call our friendly reception team on 01428 723179 or click here to book online.