Oak Lodge flying high!
13/10/2020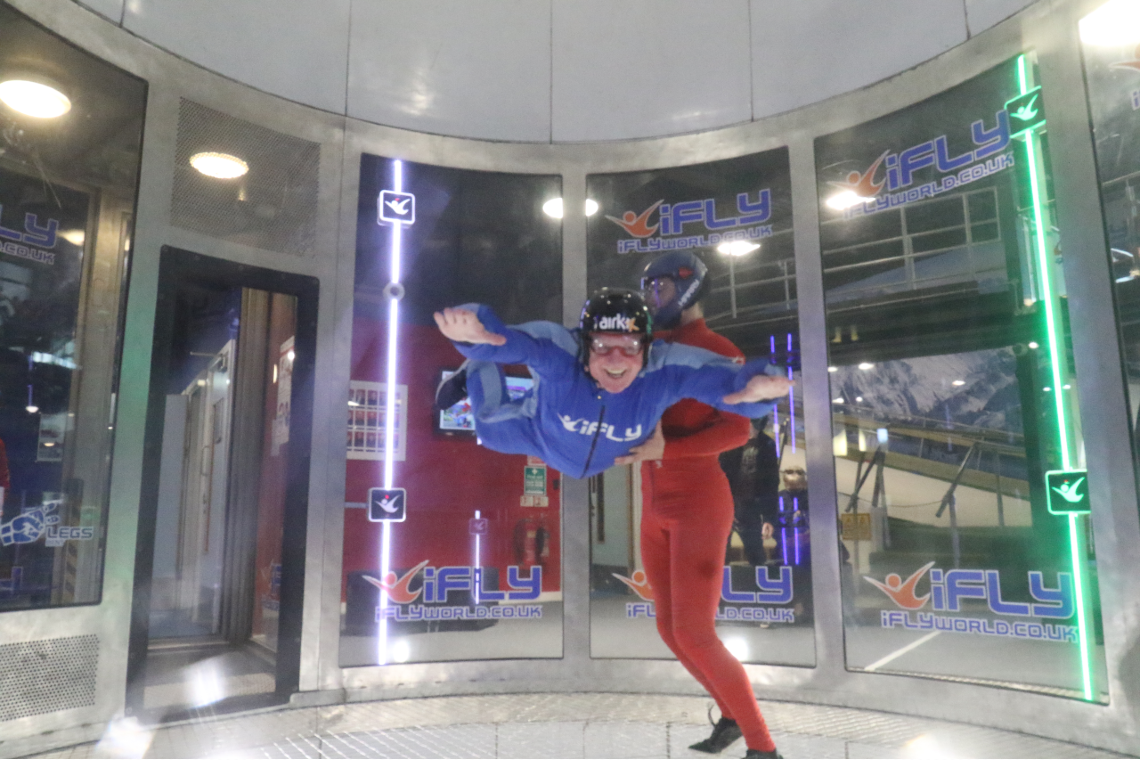 In celebration of their granddaughter's birthday, Phil and Christine joined the rest of the family at iFly Basingstoke to try their hand at indoor skydiving! After completing all the pre-flight checks and watching some other fliers, they were ready to gear in their flight suit, helmet and goggles and take the leap.
Making the most of their Sunday afternoon off, Phil and Christine each did 3 flights, including a VR flight, Christine jumping from a helicopter and Phil skydiving in Dubai!
It's safe to say they had a fantastic time and have just about got their feet back on the ground!
I definitely recomend iFly. I wasn't sure what to expect or whether i'd enjoy it but I absolutely loved it and will be going back to try out some more flights! Christine shared.