Liphook Bike Ride 2018
12/06/2018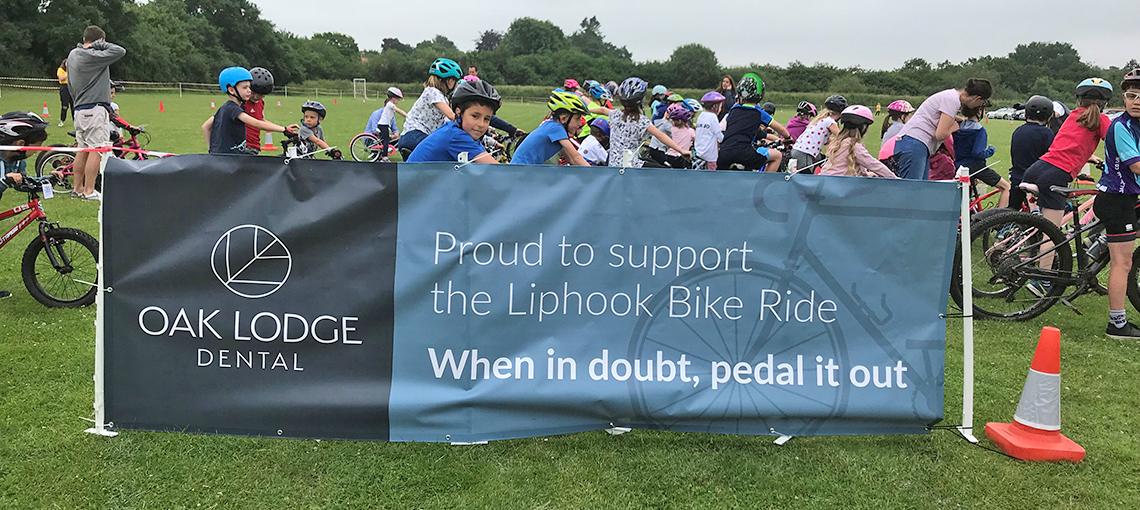 Nothing compares to the simple pleasure of riding a bike.

- 

John F. Kennedy
Another year, another successful Liphook Bike Ride!
With over 500 riders taking part and £1000's raised for charity, the 2018 Liphook Bike Ride saw yet another year of incredible results for the community. As ever, with huge thanks to the volunteers, charities and riders all taking part and making the event such a resounding annual success!
Previously known as the LiDBA Bike Ride, the Liphook Bike Ride has been running year on year since 1991 (almost as long as Oak Lodge Dental has been in the village!) The Bike Ride is a cornerstone for the Liphook community and has been attracting riders and visitors in their thousands almost every year.
The Ride collects thousands of pounds annually for various local charities, principally assembled and organised by the Liphook & District Businessmen's Association (LiDBA). Having run the charity ride since 1991, the association has donated over £1m in their time!
We're extremely proud to have continued our sponsorship of the children's Junior Ride for 2018. This year also allowed us the opportunity to present a sneak-preview of the new branding for Oak Lodge Dental, which we are very excited to launch, along with our new website soon...watch this space!