Learning Dental Therapy first-hand
09/07/2018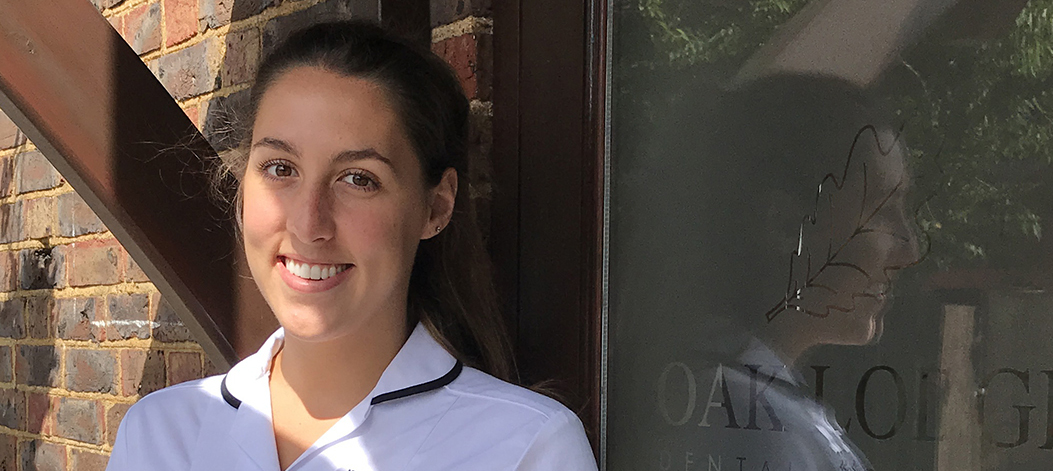 Rhiannon Meekin is a first year Dental Hygiene and Therapy student at Kings College Hospital. Having been directed to organise a few days of observation in practice in preparation for her Therapy module at the end of the year, she contacted Oak Lodge and we were more than happy to have her!
As part of the practice ethos of ongoing education, we are always happy to help out dental students or provide workplace experience throughout the practice. We believe in helping new-starters get a foothold on the dental world and find the fresh attitude and unrivaled motivation of students or graduates help to keep the practice flowing with new ideas, keeps us up to date with dental innovations and creates a fun, challenging environment for the whole team. Our amazing patients are also always incredibly accommodating and welcoming to a new face in the surgery with them. So it's a win-win situation for everyone!
Rhiannon is the latest of our work-experience students to get a taste of private dentistry and we thoroughly enjoyed having her.  She currently lives and studies at Kings College Hospital in London, but her family home is in Liphook, so she may be a face you recognise from the local area.
Following her week with us Rhiannon kindly sent us some feedback of her experience: 
"As a Dental Hygiene and Therapy student at Kings College Hospital, I visited Oak Lodge Dental Practice as part of an observational practice placement. Here I observed the differences between working in practice to how they do in a hospital. All of the staff at Oak Lodge were extremely welcoming and made this an enjoyable and interesting learning experience. Their professionalism and attitude towards the importance of each patient's experience was something I really noticed and will be taking away with me and putting into practice as I progress clinically over the remainder of my course and career. I'm very grateful for this opportunity they were able to offer me."
It was a pleasure to have Rhiannon around the practice and we wish her all the best with her studies. We're sure, after getting to know her and her positive, motivated attitude, that she'll go from strength to strength throughout her course and has a bright future in the world of dentistry!