A Tail of Two Continents!
23/10/2015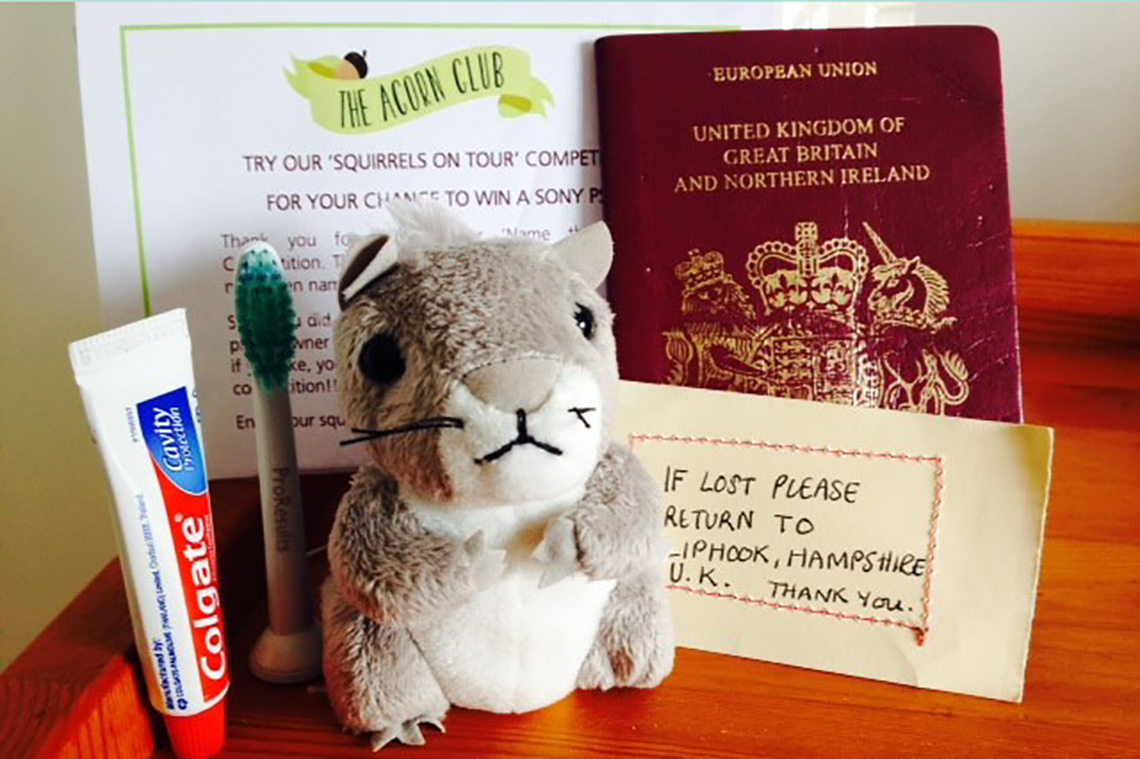 After an onslaught of furry critters back in February this year, we decided to release them to new owners and sent them home with our Acorns. There was one stipulation however, and that was to take their new squirrelly friends on an adventure and to send us some photos along the way.
The results were fantastic! We soon had pictures coming in from squirrels all over England, Scotland, Ireland, America and Spain.
But by far the most impressive result we had was a story from Zoe and Fergus McEwan, who sent their squirrel 'Nutmeg' all the way to Australia! We were presented not only with a photo of Nutmeg getting ready to travel, but a whole photo album of his adventure while he visited Zoe and Fergus's cousins Mia and Amelie in Sydney!
We enjoyed Nutmeg's tale so much that we have since turned his adventure into a story book for our waiting room, so all of our other patients can enjoy it too!
All of the effort Zoe and Fergus (and Mia and Amelie!) went to to include us in Nutmeg's adventure has landed them the grand prize of a Sony PSP as winners of our competition!!
Their dentist Dr Debbie Lloyd and our two remaining big squirrels were on hand to help present Zoe and Fergus with their prize when they came in for their check-ups. Congratulations to the Zoe and Fergus, we hope you enjoy your well-deserved prize!
Keep an eye out for our next competition and to be in with a chance of winning, be sure to enquire by calling 01428 723179 and speaking to Emma.