Happy, Healthy Holidays
06/06/2017
At this time of year, we often find ourselves giving our patients handy holiday hints. So we've compiled our top 10 tips below, with our 'Oral Health Foundation and Oak Lodge Dental approved' guide. Keep it to hand to make sure your holiday goes smoothly and you can relax, safe in the knowledge that you've got everything covered...
Although a visit to the dentist may not be at the top of your To-Do List, it really should be a part of everyone's pre-holiday preparations! Ensuring you have an examination prior to your holiday will help prevent any of those little niggles, or nagging symptoms becoming problematic when you're on that beach, 1000 miles away.    
2.

Don't forget your toothbrush
This really should go without saying, but it's surprising what can get left behind - even something as valuable in your daily routine as your toothbrush! You could also take this time to try something new, to give your teeth some extra TLC. For example, Tepe brushes or Glide Floss Picks are perfect, pocket-sized travel companions. (Especially handy for when you want to flash your gleaming smile for your holiday snaps, without fear of stray 'bits' between your teeth!)  
3.

Make water your drink of choice
The importance of water during a hot summer holiday is obviously vital for our overall health, but it also provides a crucial role for our oral health too. When travelling, try to avoid regular consumption of drinks with high sugar and acidic content, such as sports drinks or fruit juices, which increase the chance of dental decay and enamel erosion. (Do be careful when drinking tap water abroad however. To reduce the risk of picking up a tummy bug, bottled water is a safer option!)  
4.

Hold back at the dessert table
Ah, the all-inclusive buffet...our teeth's nemesis! During a holiday we are far more likely to "graze" but remember to try to keep this to a minimum. It is better for our teeth and general health to stick to three meals a-day instead of succumbing to "snack-attacks" which can cause dental decay and erosion.  
5.

Protect your lips
While sunbathing, many of us will sensibly apply suntan lotion to protect ourselves to help prevent such diseases as skin cancer. But what many fail to realise is the importance of protecting our lips. With the skin on our lips being thin and particularly vulnerable due to the lack of melanin, shielding our lips from the sun on holiday is essential as prolonged exposure could lead to forms of oral cancer.    
6.

Pack a dental first aid kit
This is a crucial piece of equipment to take on holiday. Often small and inexpensive, there are many dental first aid kits in the market and the majority of them contain everything you would need in a dental emergency. No matter how careful we are, accidents do happen so make sure you are prepared for any eventuality. (Be sure to ask our reception team for the items you'd need for your dental first aid kit at your pre-holiday examination!)  
7.

Regulate your alcohol consumption
It's easy to get carried away, but there a certain holiday luxuries that you should be particularly careful of and one of these is alcohol. Regular consumption of sweet cocktails and fizzy alcoholic drinks can result in tooth decay...not exactly the holiday souvenir you were hoping for! And with alcohol being a leading cause of oral cancer please must make sure that you drink responsibly.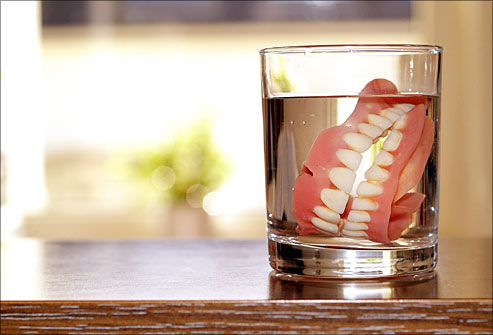 This may come as a surprise but many sets of dentures are lost by their owners on holiday so taking a spare pair is always a good idea. In fact most dentures on holiday's such as cruises, are unfortunately lost after a bout of illness, food poisoning or seasickness, with the owner often not realising that their dentures have slipped overboard!      
Sporting injuries of the jaw or mouth are a common occurrence during the summer holidays. Lost or cracked teeth when diving into swimming pools is a common one, as is the impact of a ball or bat to the mouth. Accidents do happen but Oak Lodge Dental Practice can provide you with sports mouth guards, to help to prevent the potential of sporting injuries.  
... And finally. You may be far away from your regular dentist but there is still professional support available to you in an emergency! Denplan members can rely on their insurance supplement to cover them 24 hours a day, worldwide. Just remember to take your Denplan details with you, alongside your travel insurance documents!  
Remember that the whole team at Oak Lodge Dental Practice are available to answer your questions, no matter how big or small. We're also always willing to offer any pre-holiday advice, just call our friendly reception team on 01428 723179, or speak to your therapist, hygienist, or dentist at your next visit to Oak Lodge. Have a healthy and happy summer!