Our Design a Bookmark competition winners!
26/01/2018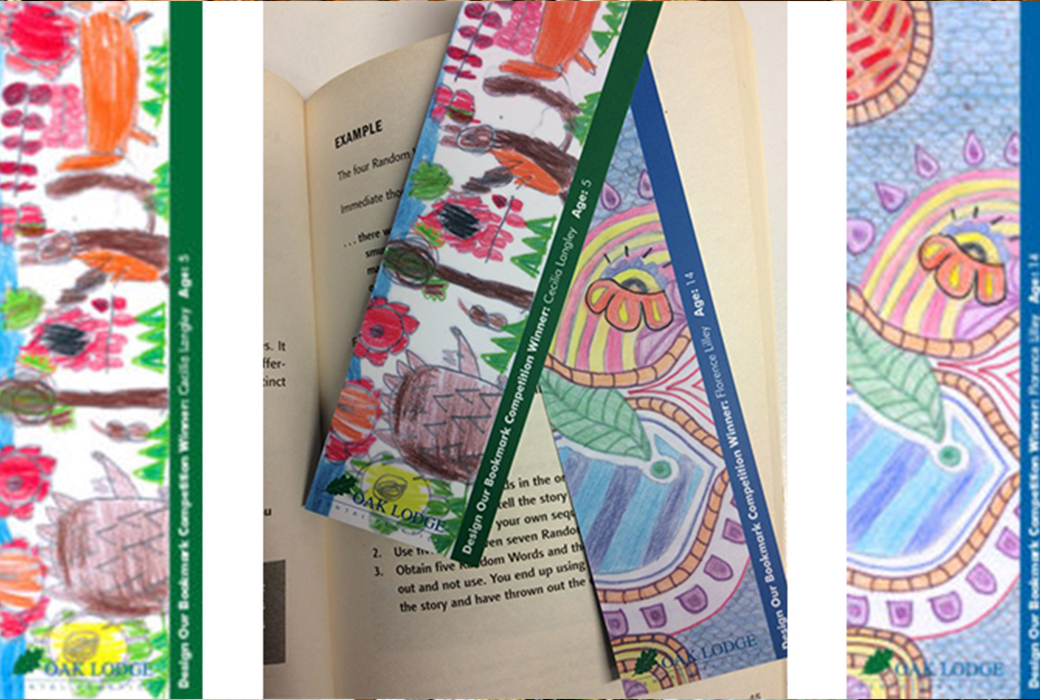 A huge thank you to all of our entrants for the Design a Bookmark competition!
We had a lovely time looking at them all and deciding on our winners was an unenviable task...but luckily one we could pass over to the marketing and design experts at Mzuri Design!
And the winners are...
After much deliberation and head-scratching we were presented with the two winners, from Florence Lilley and Cecilia Langley.
Thank you both so much Florence and Cecilia for your beautiful drawings, we are very proud to include your bookmarks in the 'goody bags' we give out to the children who attend the practice (and all of the team at Oak Lodge have taken one home to use too!)