What's your oral health pledge?
12/03/2020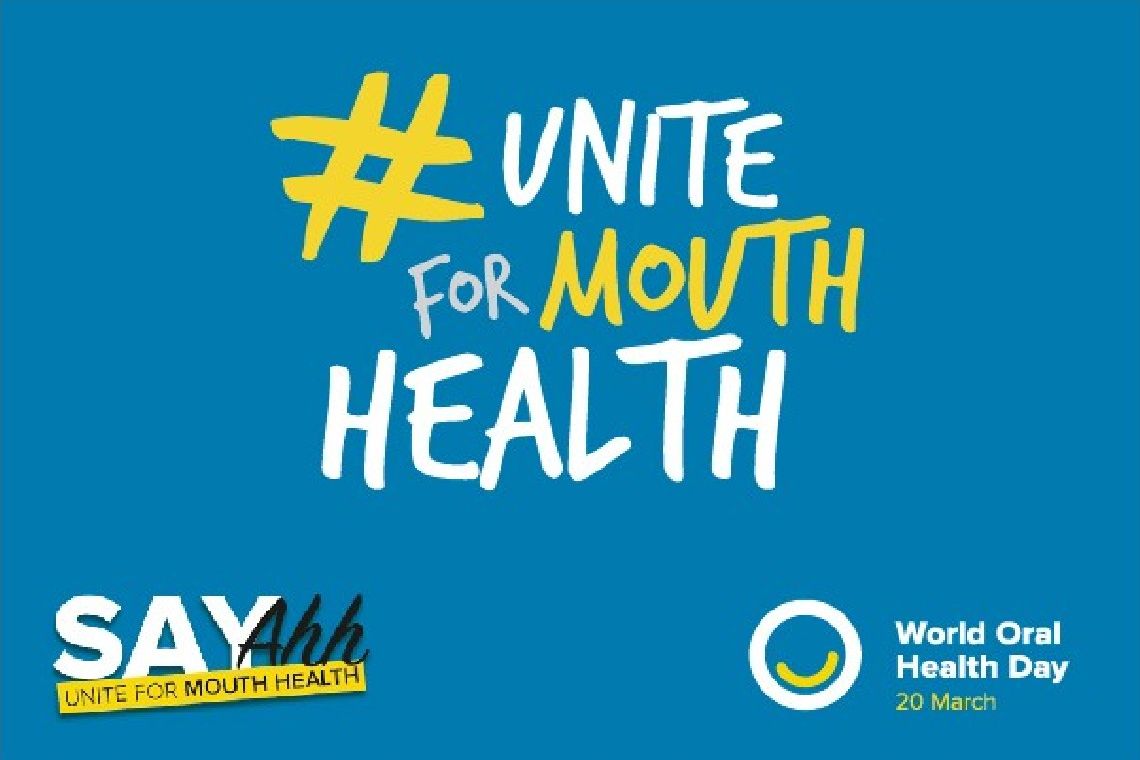 Since 2013 World Oral Health Day has been celebrated on 20 March, having originally been celebrated in September from its launch in 2007. With a specific theme each year, World Oral Health Day aims to raise awareness of the importance of good oral health and how to maintain an effective routine
Say ahh: unite for mouth health in 2020
'Your mouth is amazing! It helps you eat, speak and smile confidently'

World Oral Health Day 2020
In 2020, it's all about uniting for mouth health! Why not make a pledge to celebrate World Oral Health Day this year and improve your oral health too?
It could be as simple as pledging to visit the dentist twice a year for regular check-ups or registering your whole family at the dentist to ensure everyone's oral health is being looked after or making sure you change your toothbrush at least every 3 months.
Pledges from the Oak Lodge team
Here are some of the pledges the team at Oak Lodge have made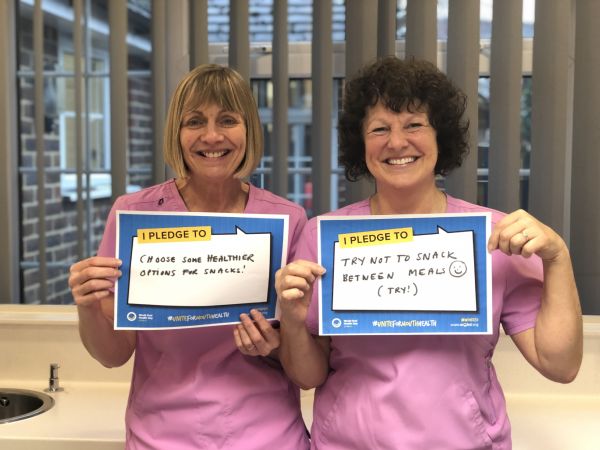 Dental Nurses Julie and Debbie making their pledge to make better snack choices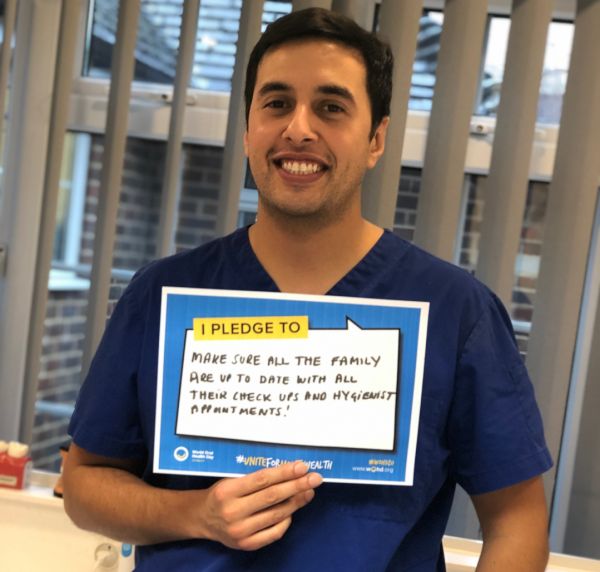 Associate Dental Surgeon Gurpreet pledging to help his patients keep up to date with their regular dental care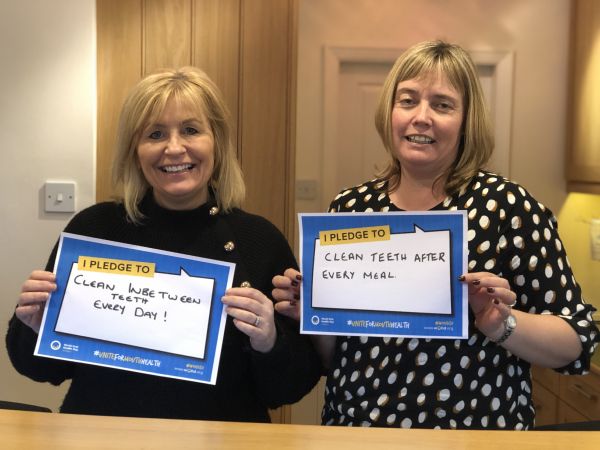 Jo and Sarah, our reception team are pledging to add to their preventive care routine
Your regular oral health routine
It's easy to take your health for granted, especially when you're feeling fit and healthy. Did you know that according to the FDI World Dental Federation, 90% of the world's population will suffer from oral diseases in their lifetime – many of which can be prevented with a regular, effective oral hygiene routine?
Here are our top tips for a great oral health routine:
Brush teeth twice a day, every day

Change your toothbrush - or toothbrush head if you're an electric toothbrush fan - at least every 3 months

See your dentist for a check-up every 6 months

Minimise sugary snacks and drinks between meals

Include regular interdental cleaning in your routine to minimise gum disease
Become an Oak Lodge patient today
At Oak Lodge, we are dedicated to providing the highest standards of dentistry and building long-term patient relationships. We believe that prevention is better than cure – focusing on pre-emptive care and advice with the aim of avoiding the need for potentially costly treatments, where possible.
Call 01428 723179 and speak to our friendly reception team to register as a new patient and book your initial consultation.