Software of Excellence partnership
15/03/2019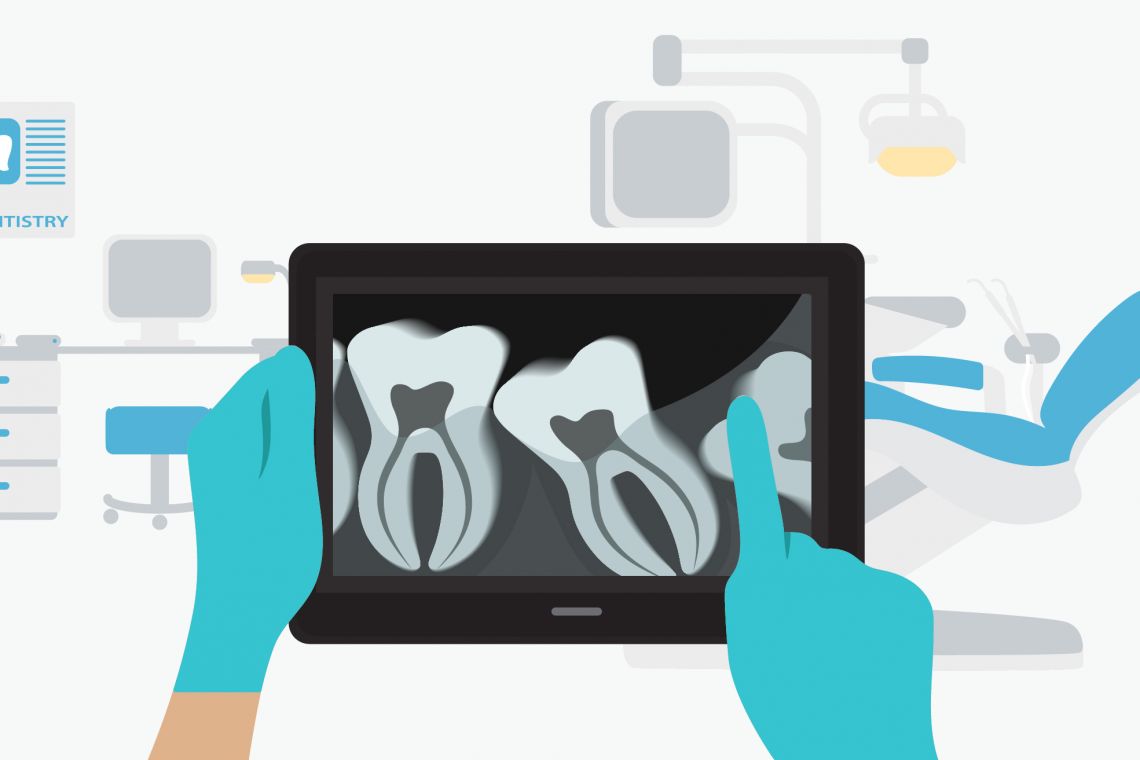 Pioneering technology trial
Principal Dental Surgeon, Dr Bolton is committed to continued development and education to ensure Oak Lodge is at the forefront of treatments and technology, to provide the very best in dental health care. So we were excited to be invited to be one of the first dental practices in the world to partner with Software of Excellence, to trial their AssistDent® software.
AssistDent® uses patented artificial intelligence (AI) technology, based on computer vision and machine learning algorithms. Which is quite a mouthful! Simply put, AssistDent® is a new advisory tool which supports dentists in their preventive care. Within just a few seconds, the software analyses a patient's x-ray and highlights potential 'interproximal enamel caries' – or signs of decay in hidden areas.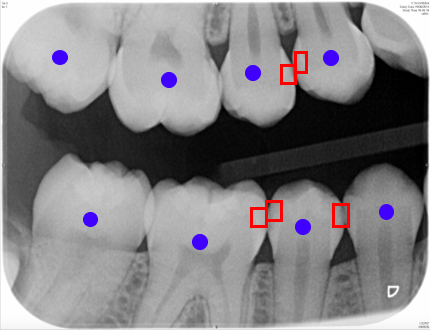 AssistDent® Bitewing x-ray image showing areas where further investigation is advised
Early identification of decay
The AssistDent® software has been developed utilising the expertise of internationally recognised maxillofacial radiologists, who are specialists in the interpretation of diagnostic imaging. Simple in its use, the software is integrated with the Software of Excellence image management product Examine ProTM. 
In reviewing the results, the dentist can then re-examine the highlighted areas for early decay and agree a treatment plan tailored to the patient. By identifying decay at the earliest opportunity, treatment can often be less invasive and achieve a better outcome for the patient.
'It's very exciting to be taking part in this partnership with The University of Manchester and Software of Excellence, to trial the AssistDent® technology. Evaluating this cutting-edge technology gives a real insight into the future of dentistry.' Dr Bolton
'We're really happy to be working with Phil and the Oak Lodge team. They are at the forefront of helping us to further develop this first-to-market technology from The University of Manchester, which we hope will shape the future of dentistry.' Ben Flewett, Managing Director at Software of Excellence.
If you would like to know more about how AssistDent® can help you as a patient, please speak to your clinician during your appointment.