Signs of great change ahead
05/08/2018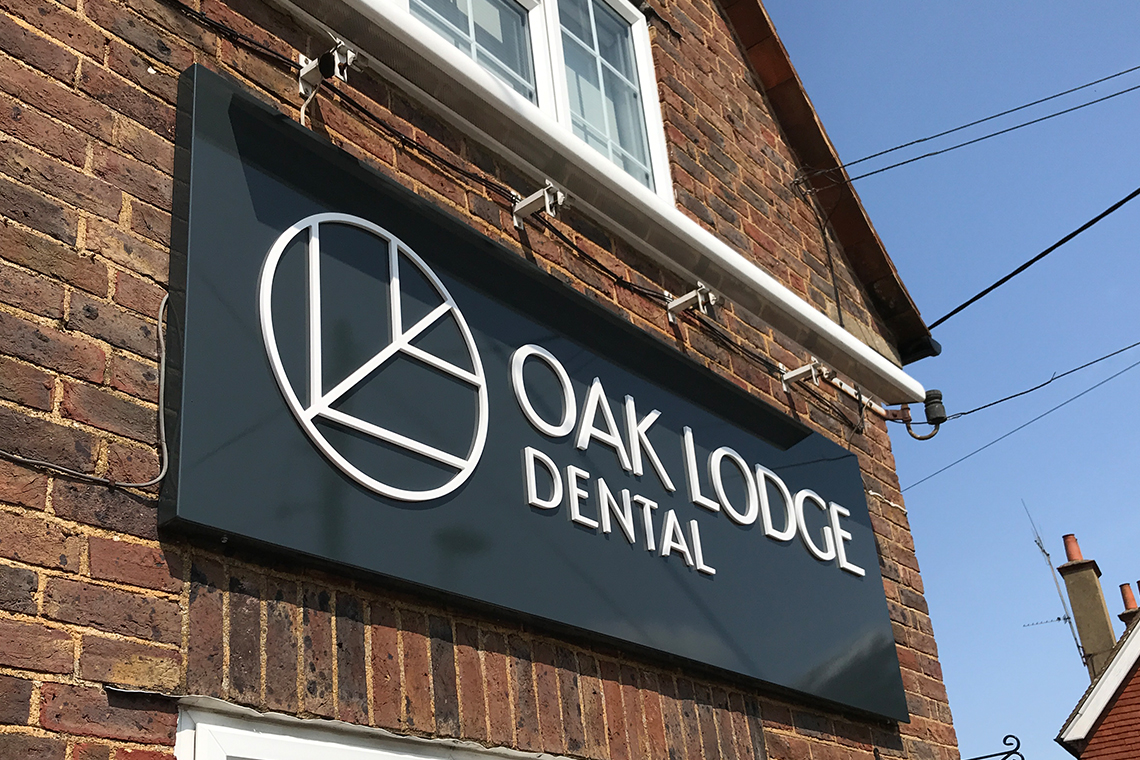 We're so proud to finally launch our new brand, with some brand new signage for the building and a beautiful new website to boot!
Innovation and evolution have been the 'buzzwords' of the practice this past year, with our exciting re-brand and website development having been busy in production throughout the year.  We think our 'grown-up' new look reflects our clean, modern approach to what we do and helps reflect the quality we deliver on a daily basis.
As well as having been an extremely fun, if somewhat occasionally challenging project, the redesign of our brand has helped the whole team re-acknowledge just what it means to be a part of a premier-quality, private dental practice like Oak Lodge Dental. 
As always, we love hearing what our patients think of our developments and would love to hear your feedback when you next visit the practice!