A poem for the tooth fairy!
07/08/2019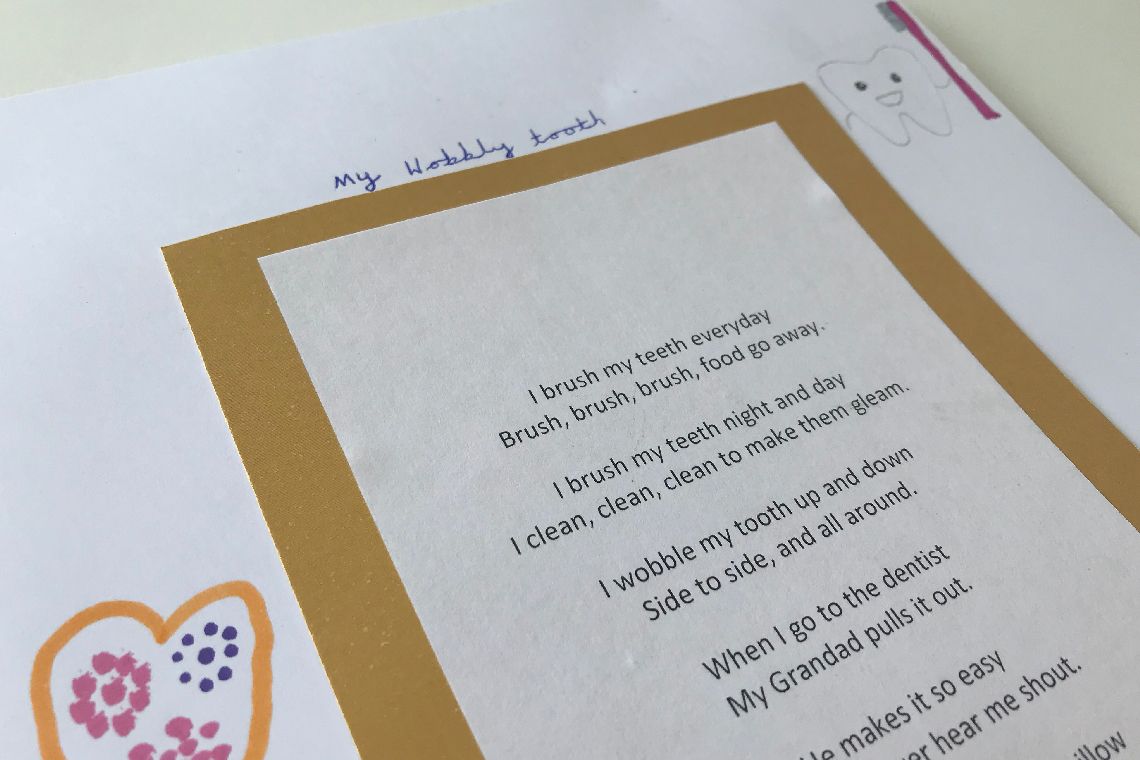 As the granddaughter of Dr Bolton, Chloë is well versed in all things dental! With her latest wobbly tooth almost ready for the tooth fairy to collect, she decided to write a poem. Let's hope the tooth fairy takes special care of Chloë's tooth.
My Wobbly Tooth, by Chloë

I brush my teeth every day,
Brush, brush, brush, food go away.

I brush my teeth night and day,
I clean, clean, clean to make them gleam.

I wobble my tooth up and down,
Side to side, and all around.

When I go to the dentist,
My Grandad pulls it out.

He makes it so easy,
So you'll never hear me shout.

I hide it in my special pillow,
And the tooth fairy waves her magic wand.

When I wake up I throw my pillow off my bed,
And see if there is a coin like my Mummy said.

The tooth fairy takes my unique tooth,
And flies it off to fairyland.

I imagine fairyland has lots of sun,
A rainbow, and lots of sand.