Be mouth aware
12/11/2019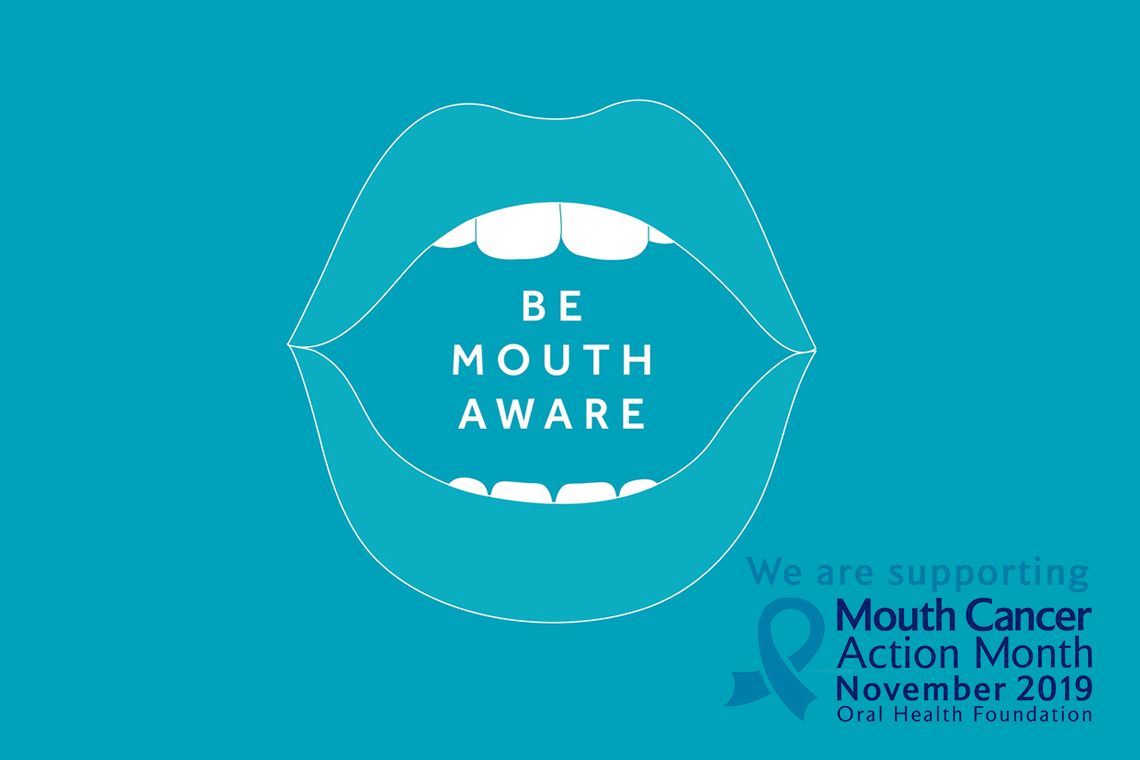 November is Mouth Cancer Action Month, a vital campaign run by the Oral Health Foundation to raise awareness of the growing threat of mouth cancer. As passionate oral health clinicians, we are supporting the campaign to help educate patients to be mouth aware and to visit their dentist if they notice any changes in their mouth.
Be mouth aware
During your regular dental exam your clinician is doing more than just checking your teeth. You may be surprised to hear that they are also carefully checking your throat, gums and soft tissues for any signs of oral cancer or changes in your oral soft tissues.
Between visits to the dentist, it is important to be vigilant about any changes in your mouth. Regularly check your own mouth between visits to the dentist and if you experience any of the following symptoms, it is essential that you see your clinician immediately:
Ulcers that do not heal within three weeks
Red and white patched in the mouth
Unusual lumps or swellings in the mouth or head and neck area
If in doubt, get checked out.
Making changes to your lifestyle
By making changes to your lifestyle, you can help to reduce the risk of mouth cancer. Cancer doesn't discriminate and whilst mouth cancer is more likely to be found in men over 40, lifestyle choices are also a factor. Making small but important changes can help to cut the chances of developing mouth cancer.
Reduce: your exposure to tobacco, cigarettes, pipes, cigars and second-hand smoke. 1 in 6 mouth cancers are directly caused by smoking. If possible give up smoking altogether
Moderate: your alcohol consumption. Click here to read the current guidelines from the UK Chief Medical Officers (CMOs). Excessive alcohol use is linked to 1 in 3 cases
Adapt: your diet to include fresh fruit and vegetables
Avoid: chewing or smokeless tobacco
Mouth Cancer - the facts
Sadly, the threat of mouth cancer is growing, with diagnoses increasing by over 40% in the last decade. Each year over 8000 people are diagnosed with mouth cancer in the UK, causing life changing consequences not only on the patient but also for loved ones. By educating patients and raising awareness of mouth aware, we hope to help in the fight against this disease.
If you have any concerns about your oral health, don't hesitate to book an appointment and talk to your dentist. An early diagnosis improves survival rates from 50% to 90%.
Join us in raising awareness of Mouth Cancer Action Month
During November, we will be raising awareness of the campaign with our patients and spreading the word to educate as many people as possible. Look out for our #BlueLipSelfie campaign on social media – when you visit during November, why not have your own Blue Lip Selfie taken with the Oak Lodge team and share on social media to spread the great work of this campaign.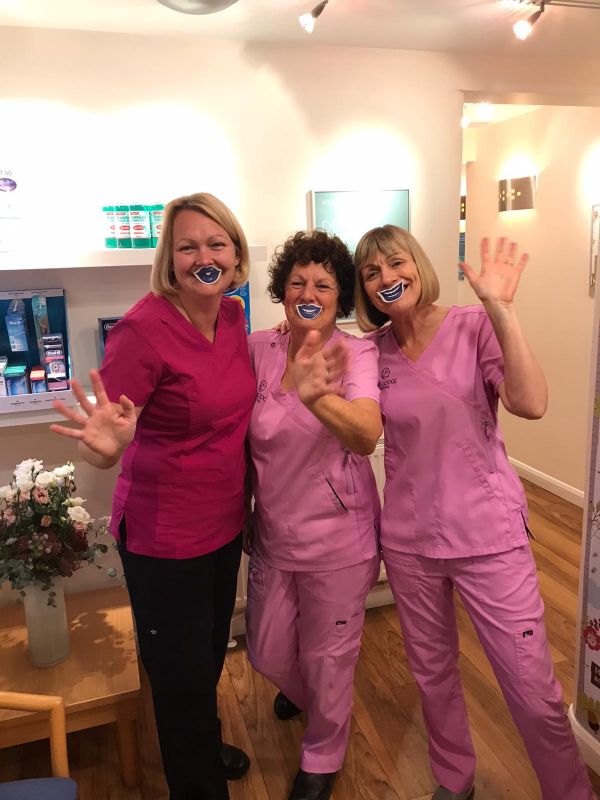 Book your dental exam now
If you haven't visited the dentist in a while or are concerned about changes in your mouth, call our friendly reception team today on 01428 723197 to book your appointment – or book online.
*Source: Dental Health State of Mouth Cancer Report