Plaque Glo
18/12/2018
There is no doubt that December can be a sugary time of year. Add in the odd late night and a good teeth clean can easily get overlooked. If your little elves are in need of some teeth cleaning inspiration, why not treat them to new Plaque Glo?
Plaque Glo is a plaque disclosing toothpaste and torch system. Simply clean teeth as normal, rinse with water then use the blue-light torch to scan teeth and highlight any missed areas with remaining plaque. Remove any areas of plaque highlighted by further gentle brushing.
Using the Plaque Glo toothpaste and torch regularly can help to improve overall brushing technique and unlike traditional disclosing fluid, there's no mess or risk of staining.
Here is one of our little elves practising his brushing technique with Plaque Glo!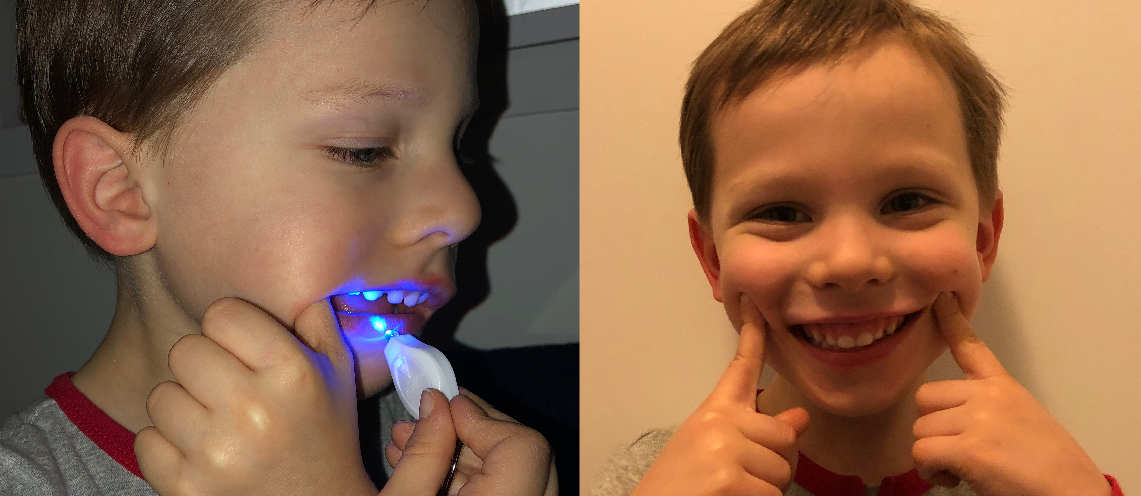 Plaque Glo is available in tropical flavour for children – and if you think the festive season is taking its toll on your teeth too, it's also available in a mild mint flavour for adults!
 
Pop into Oak Lodge Dental and pick up your pack of Plaque Glo and give it a try today.